Cambridge meets the Caribbean
Accept it all with level sentences
with sculpted settlement that sets each stanza,
learn how the bright lawn sets up no defences against the egret's stabbing questions and the night's answer
From Derek Walcott (2010) 'White Egrets' in White Egrets. Faber
NEWS
Teaching Caribbean Poetry has been shortlisted for the UKLA Academic book of the year ... more
Congratulations to Kei Miller who was awarded the prestigious Forward prize for the best poetry collection of 2014 at a lively ceremony held at the Southbank Centre, the Queen Elizabeth Hall on 30th September. More...
Photographs of the wonderfully colourful and evocative Glasgow and Edinburgh book launches now on the news page.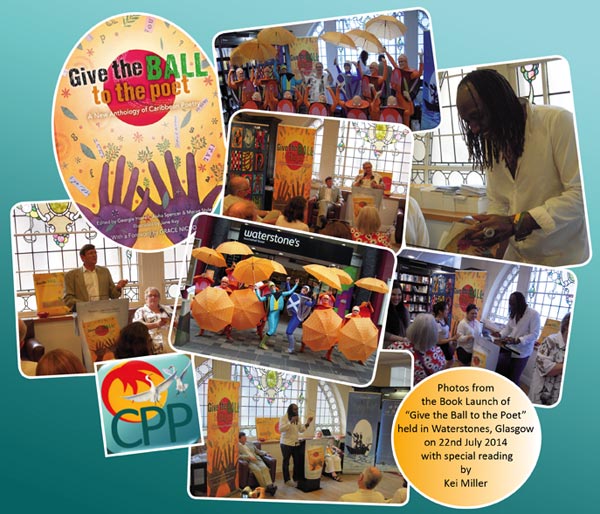 Book Launch in Glasgow on the eve of the Commonwealth Games (22 JULY):

Give the ball to the poet reviewed...
Forthcoming anthology has been reviewed in SWAN Southern World Arts News (Thurs 10 July 2014)
Give the BALL to the poet is an exciting new anthology of Caribbean poetry aimed primarily at 11 to 16 age group but with great appeal for all. More ...
Book launch:
Teaching Caribbean Poetry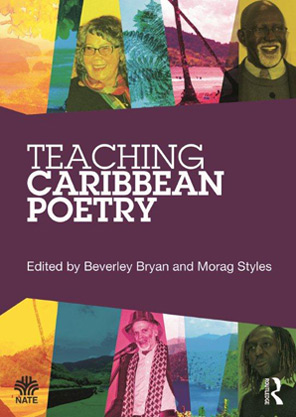 On 29th November the team celebrated the launch of Teaching Caribbean Poetry. The launch was attended by the editors, Beverley Bryan and Morag Styles, along with special guests Carol Ann Duffy, the Poet Laureate and Sir Andrew Motion, co-founder and director of the Poetry Archive. More ...
All praise to this initiative that aims to free poetry from its tag as 'boring subject' and relocate it in the hearts and minds of teachers and students as a lifelong gift to be savoured and treasured. Olive Senior, poet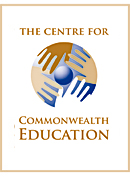 The Caribbean Poetry Project is a pioneering collaboration between Cambridge University Faculty of Education, the Centre for Commonwealth Education, and The University of the West Indies at Mona (Jamaica), St Augustine (Trinidad) and Cave Hill (Barbados).
Through a joint research and teaching programme, our project will encourage engagement with Caribbean poetry, and improve the teaching and learning of poetry in both British and Caribbean schools.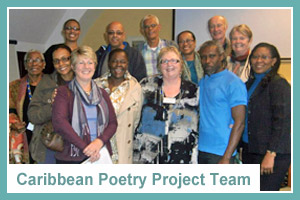 Photographs above from the 2012 Conference
Sponsors & Partners
Advisors




John Agard
Edward Baugh
Kamau Brathwaite
Mervyn Morris
Andrew Motion
Olive Senior
Benjamin Zephaniah